December 2, 2013
Today's warm-up across the Central Plains is aided by a lack of significant snow cover. Our air is able to modify and warm-up more because of the bare ground in the "Arctic Blast's Alley". We've already had two major shots of cold air flow through that same "alley".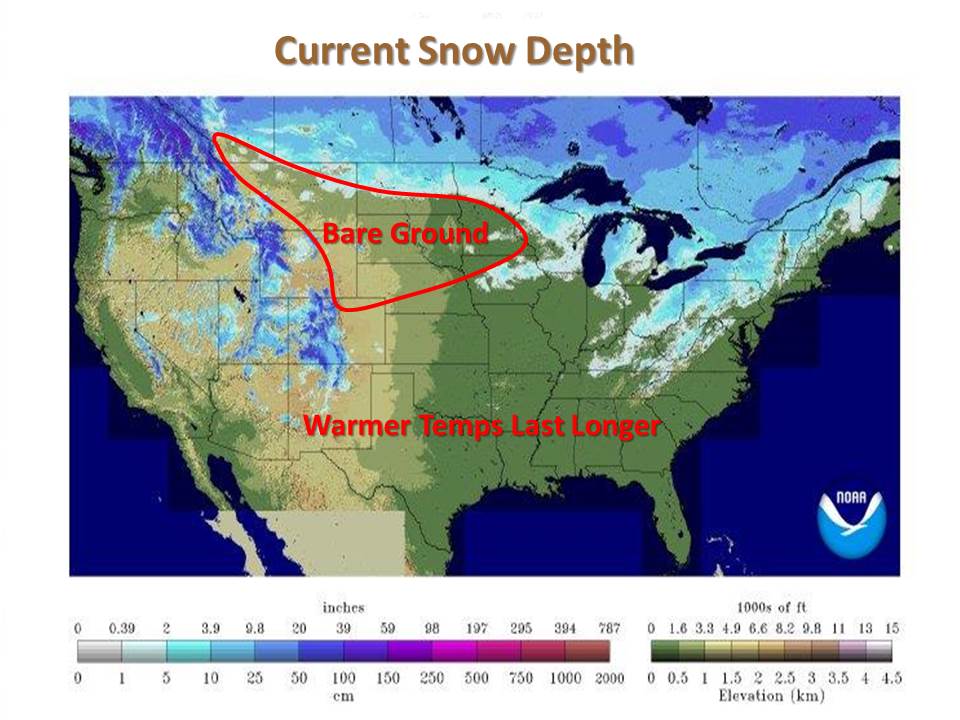 As we head through winter, this "alley" will likely become snow covered. Over the next few days, the Northern High Plains will get a good layer of snow. Air travelling over this route will have less bare ground, hence even colder air plunges into the Central Plains. Since the energy of any warm-up near our source of frigid air will be used to melt snow, we'll stay colder longer.
So wrap up your outdoor activities and get ready for another taste of winter.