Clients were a little shook last October when our Meteorologists projected the winters of 1959-60 and 2018-19 as analog (similar pattern) years for this season.  Both analogs had an active, snowy February through March.  So how's it going?  Here are the details comparing actuals thus far and likely patterns forthcoming to our winter prediction last October.  Spoiler alert: don't be thinking shorts anytime soon.
When looking into the 2019-2020 Winter Season, several analog seasons were found, with two really fitting the bill in our eyes: 1959-1960 and 2018-19. Based on what we saw from the sea surface temperatures, the overall output pattern made sense. How has the analog package been performing?
Here is how October stacked up temperature and precipitation wise: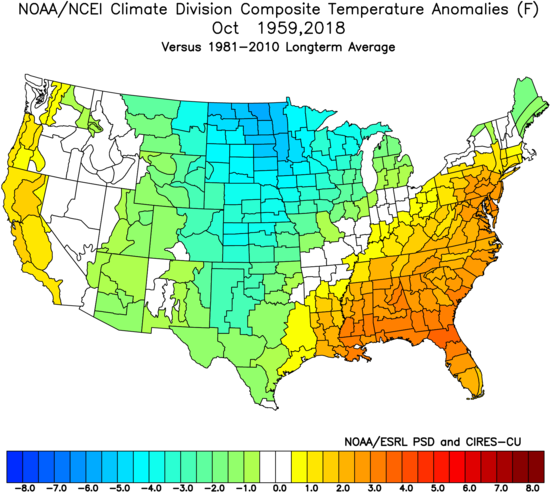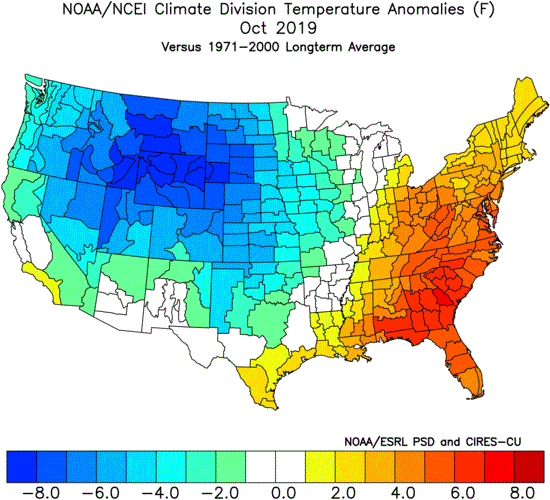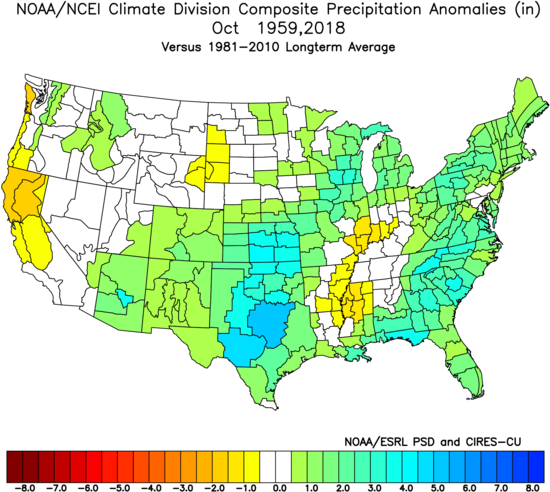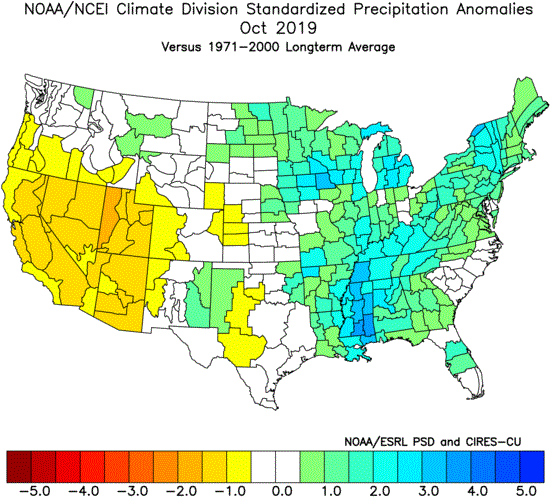 November: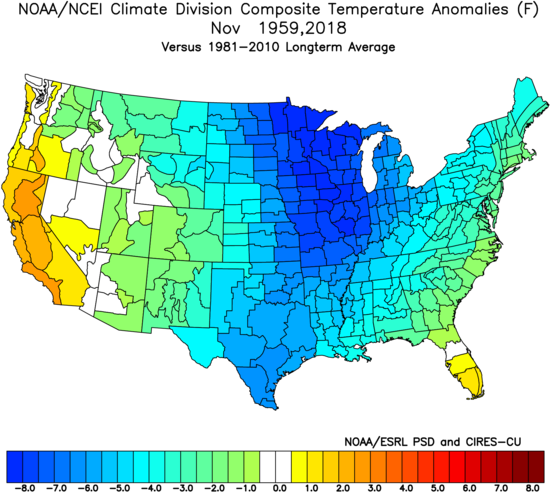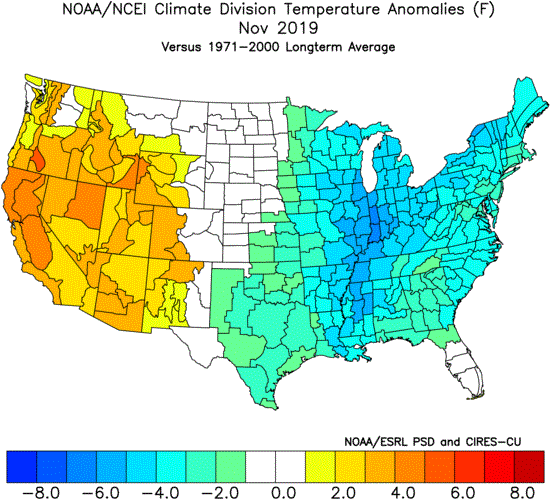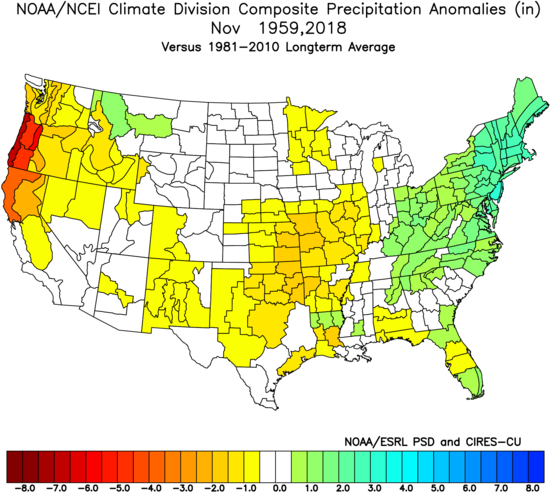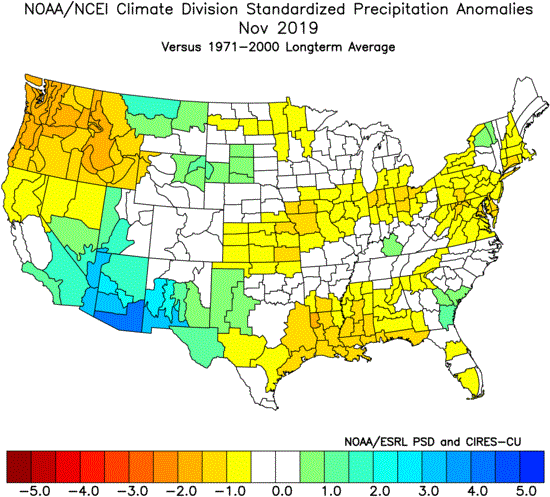 December: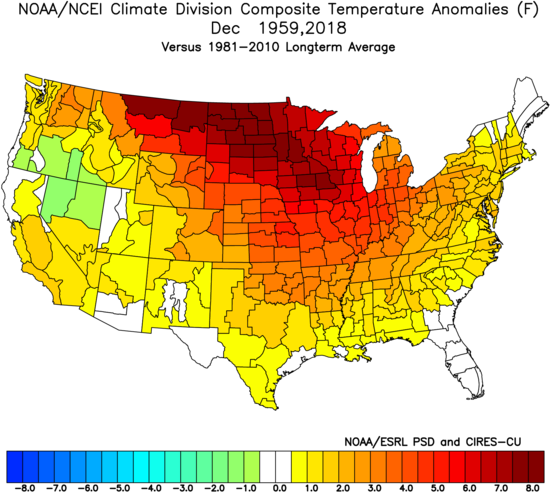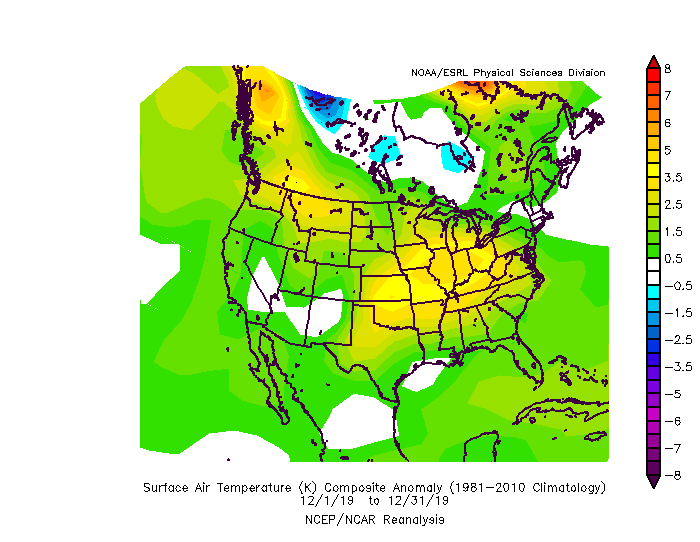 All has been going well on our top analogs fitting the overall temperature and precipitation pattern to this point. Model data has been back and forth on where we go from here through January, which does not increase confidence in our ideas. Latest model data, for what it is worth, is showing a similar setup to the analog package. It's just one run, so consistency is not there yet, but from looking at our overall analogs, here is what we could expect for
January: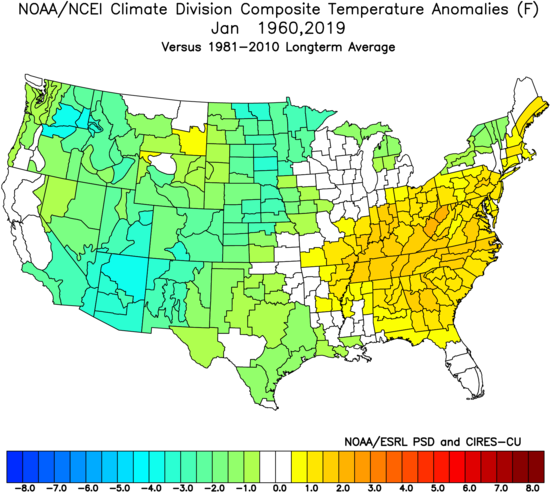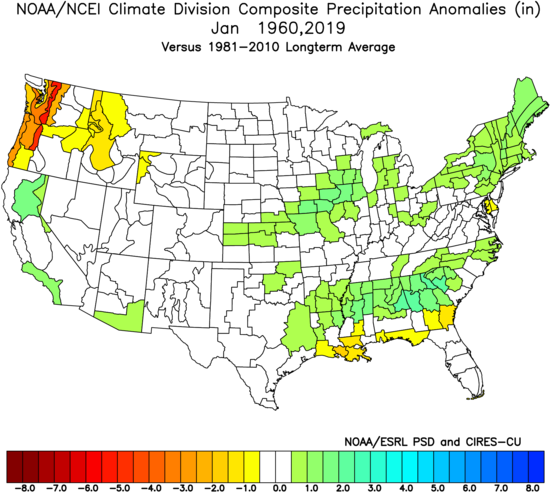 Temperature (left image) would be mild across the Mid-Atlantic, Southeast, and into the Ohio River valley with the cooler air being locked up in the west. Locally, for the KS and MO region, this puts us on the battleground line with exact track determining rain or wintry weather. This set-up also favors southwest flow events, which tend to be our best shot at larger events, AKA potential for significant snowfall. Should we verify and not have to change our analog package, where does Winter go for February and March?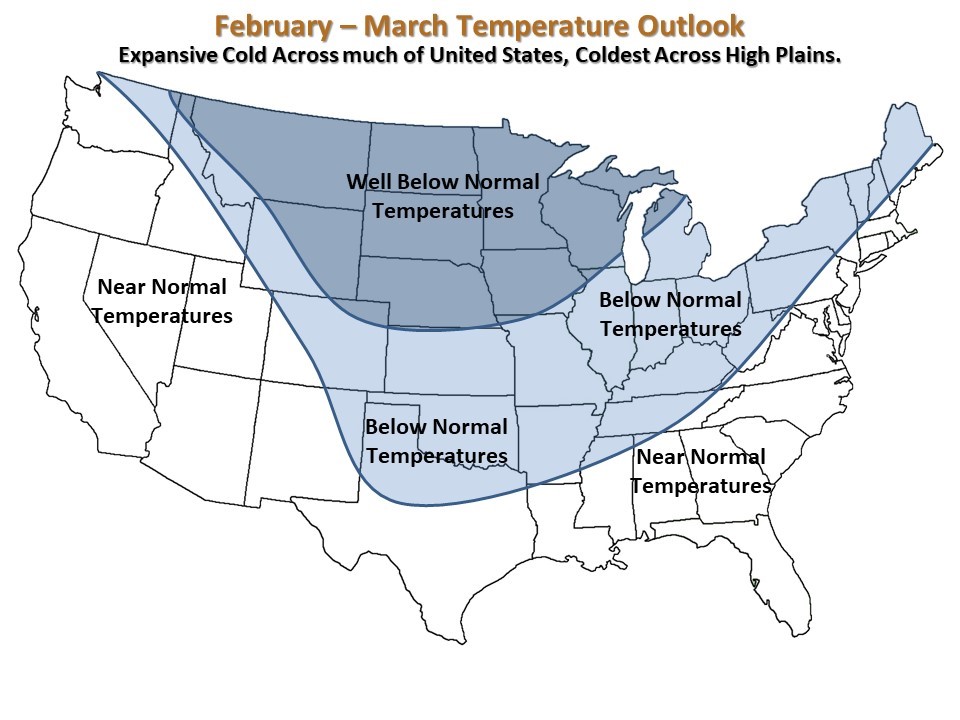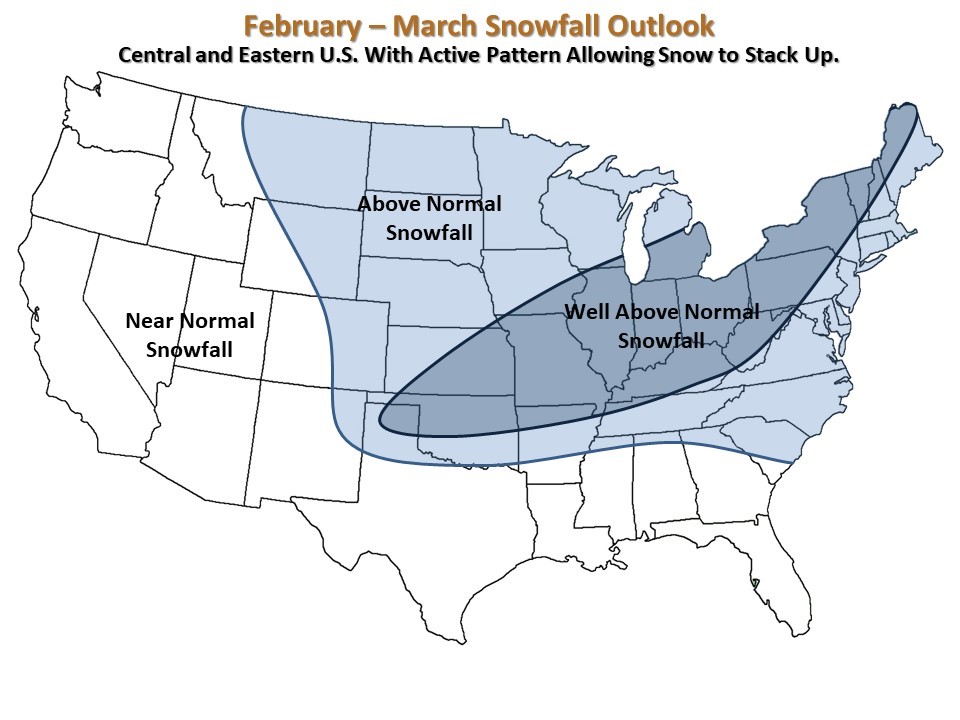 With cold releasing into much of the U.S. and the active precipitation pattern continuing, February and March could be quite active, keeping public works and snow removal companies quite busy.