August 4, 2020
How can you maximize profits when heavy rains are predicted?  Ask the right questions at the right time.  The conversations you have with your meteorologist will help move your project's schedule despite incoming rains.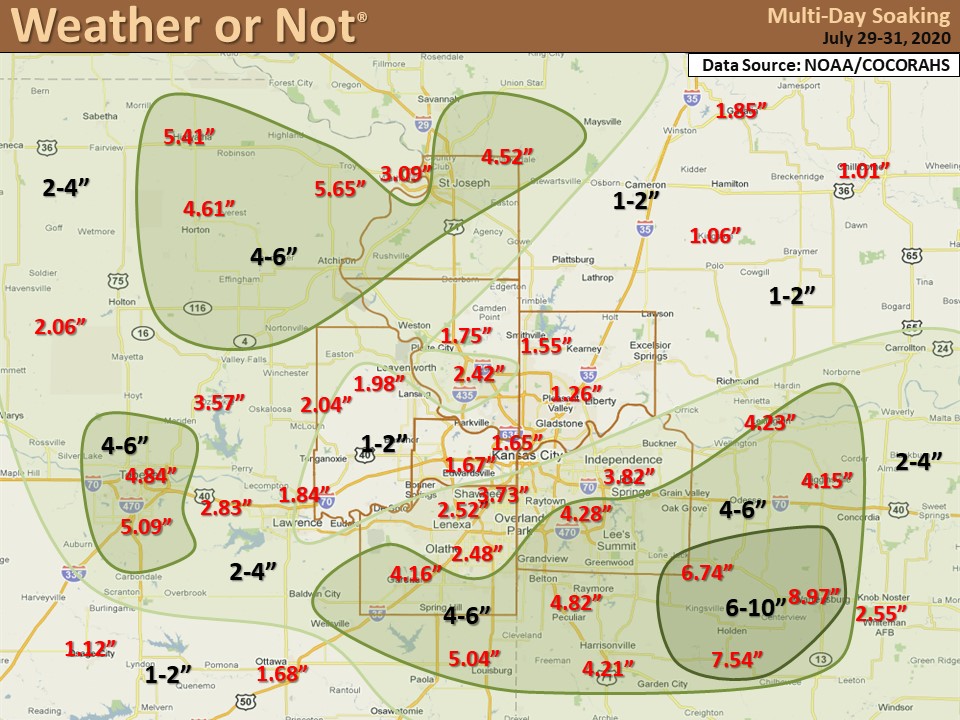 A Week Ahead…Explain your project goals for the upcoming week with your weather consultant.  They need to know the thresholds your project can take as well as what kind of scheduling you'd like to have happen:  3 full day concrete pours with nothing more than very light rain for less than an hour at a time or total road tear out that must be filled before rain arrives and how long that'll take or roof tear-offs every day.
2 Days Ahead…Matching your project pain points to weather threats gets you a decision support tool not just a general weather forecast.  Ask your meteorologist what's changed to the forecast and working day possibilities. Tell them your current plan and plan B. Now you are both prepared for potential adjustments.
Day of…Do I have any dry windows for more than 2 or 4 hours? Will there be rain before and/or after? When does the non-stop, soaking rain arrive at my jobsite? When can we get back out there? The last question will vary for dirt work, roofers, concrete, asphalt and so forth.
Hour by Hour…My radar app is dry.  Can I forget about the rain and go full tilt? The expected rain just went though. Am I good to go for another couple of hours?  Will you notify me when the heavy rain is an hour out? Stay in touch!
Maximizing Profits…Clear conversations are key to staying on a profitable track.  Ask your meteorologist the right questions. Tell them your pain points including rain tolerance, schedule threats, location and stopping trigger points.  Together, you'll create the most profitable strategy for your project despite soaking rains!