February 2, 2016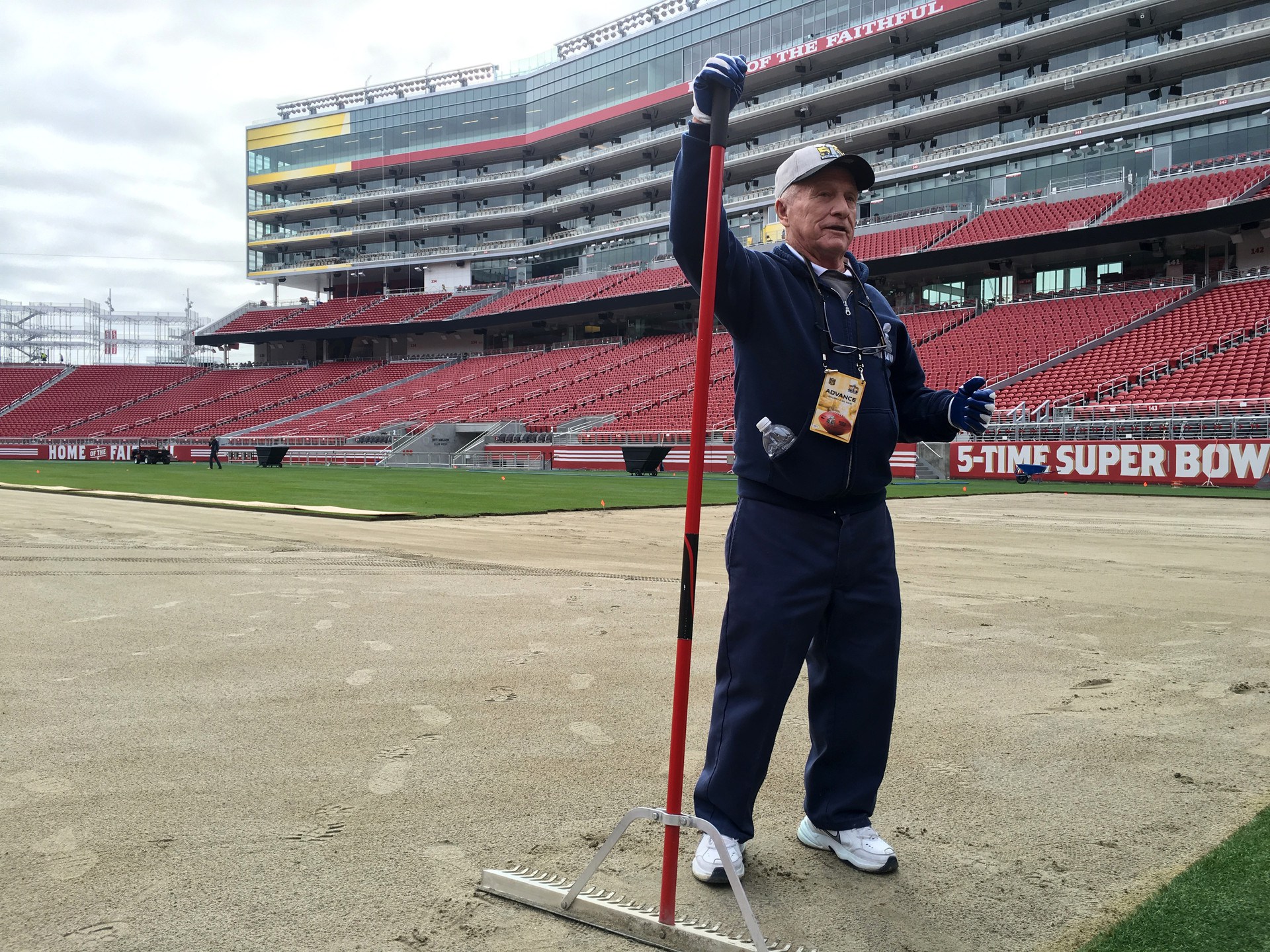 We'd like to take this opportunity to wish George Toma a very Happy Birthday!  As he has done every year since Super Bowl 1, George is in San Francisco preparing the field at Levi Stadium for Super Bowl 50.
George is a huge part of Weather or Not's history too.  It was a discussion with Toma that inspired Weather or Not founder, Sara Croke, to start a 24/7 weather consulting service that delivers custom forecasts to companies whose business needs depend on the weather.   A year after forecasting for Toma in the 1985 World Series, Croke left local television weather forecasting and began Weather or Not.
Thank-you George and Happy Birthday!