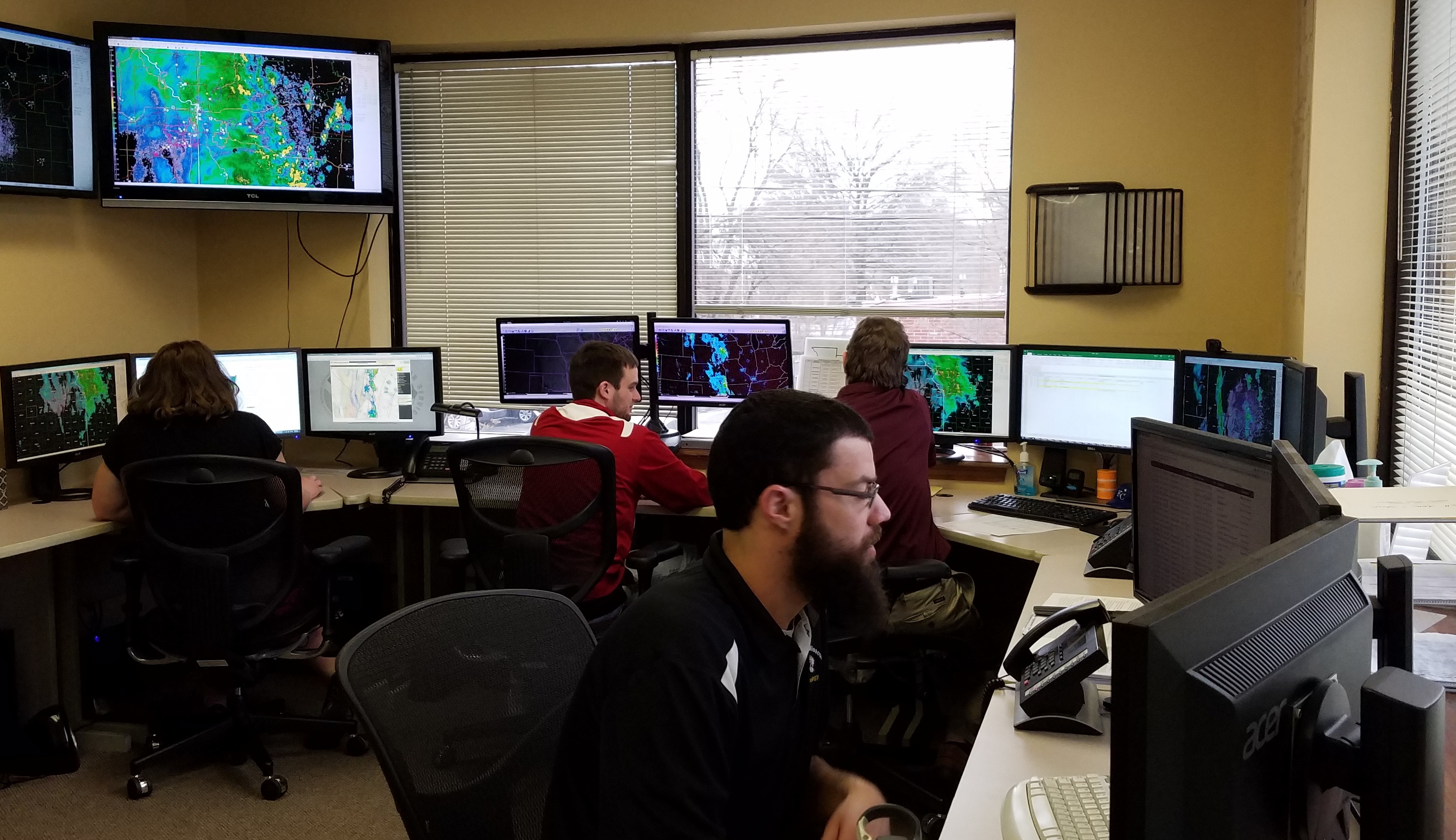 Do you want your weather forecasts to make a difference every day? Highway contractors decide if they should close roads to pour concrete. MLB decides if they should cancel a game or delay a game in progress. Airports decide if they can keep runways open with their in house crew on, or if they need to call in their snow contractor with the really big equipment.  Utilities need to decide if they have to keep crews on depending upon the type of ice storm expected and when it will hit.
All of the business decisions involve accurate, pro-active, timely weather forecasts. This is weather consulting at weather or not. We've been doing this for over 30 years.
If this is how you want to share your talents in an exciting work environment, apply to become a part of our team.
Qualifications
B.S. in Meteorology or military equivalent experience is required
Sharp analytical skills with a strong understanding of Midwest weather patterns and forecasting
Superb written and verbal communication skills: must be able to simply explain the impact of complex weather systems on client's projects while meeting strict deadlines
Ability to multi-task under pressure while maintaining a calm demeanor
Strong skills using GEMPAK, GRAnalyst, GREarth, Bufkit, MS Office, Linux required, experience with ArcGIS is a plus
Experience with programming and database management (i.e. C++, C#, Java, PEARL, PHP, Python, MATLAB, SQL, R, etc.) is a plus
Innovative thinking with developing digital solutions to weather impacts is preferred
Pro-active customer service experience a plus
Demonstrated work ethic and professionalism
To apply, please send cover letter, resume (including references) and salary requirements to:
E-mail: sully@weatherornot.com
Mail:   Mr. Sullivan Brown, Weather or Not, 6100 Neiman Road, Suite 200, Shawnee, KS  66203
Weather or Not, Inc. is a non-smoking environment. Salary will be commensurate with education, knowledge, skills and abilities.  A comprehensive benefits package is available.  Please do not call or apply in person.  Weather or Not, Inc. is an Equal Opportunity Employer