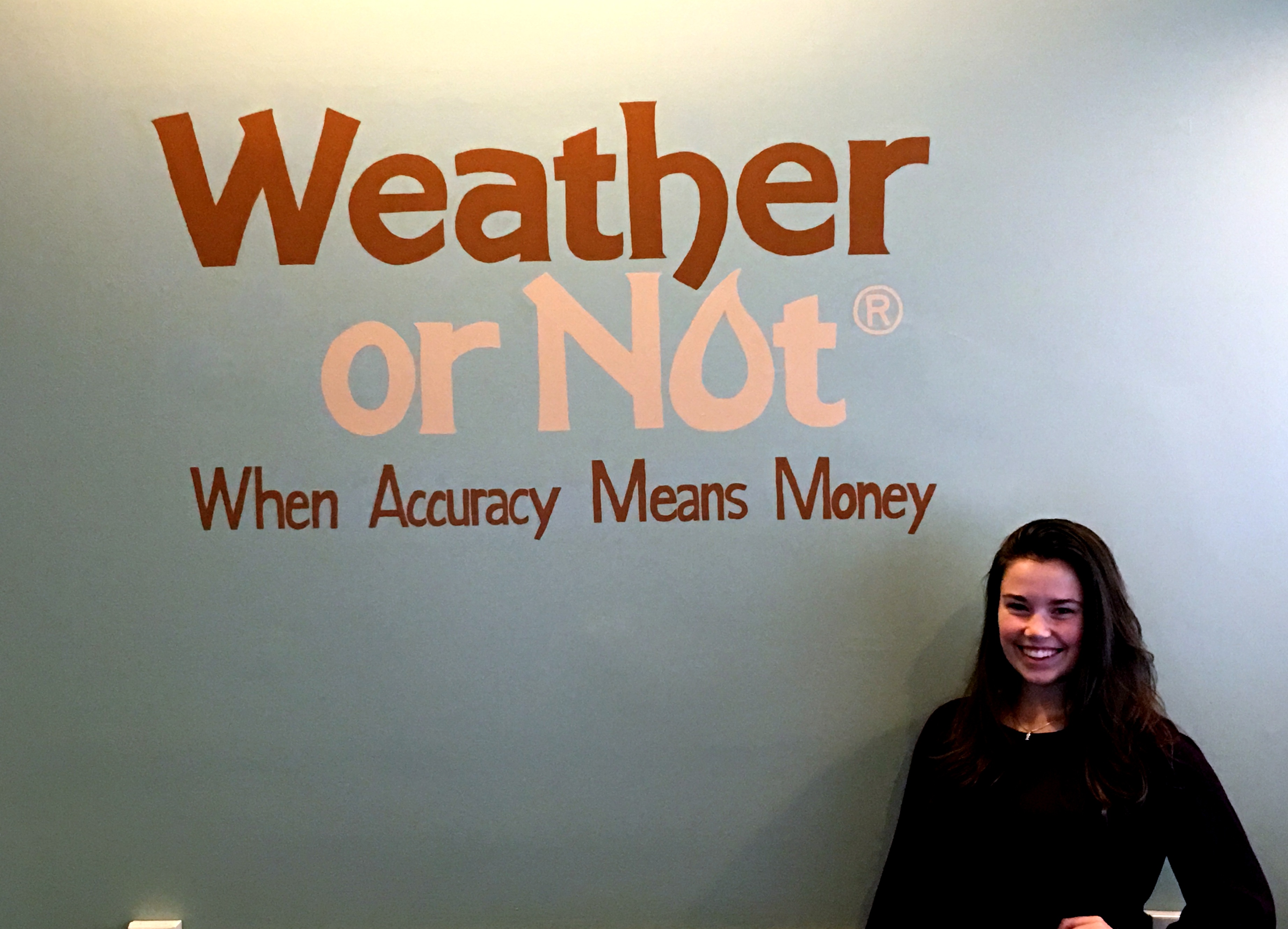 Internships are a great opportunity to discover ways in which you might fit into your chosen field.  Many careers have gotten off to a faster start because students put themselves in a professional situation that showed off their skills and talents to a potential employer while that company introduced them to various segments of their industry.
Weather or Not is searching for our next group of interns.  We currently have opportunities for bright, energetic students in many areas of meteorology, IT, software development and marketing. Our 30 year history includes consulting to the Kansas City Royals, Sporting KC, airports, utilities, facility managers, public works and snow businesses to name a few.  Some of our past interns have even gone on to full-time employment with us!
If you think you've got what it takes to intern at Weather or Not, contact us today at hr@weatherornot.com.  We'd love to hear what you've got to contribute to our company as we create an exciting start to your professional future.